Comment on E. Holman et al. In Vietnamese. Ban Non Wat: crucial research, but is it too soon for certainty? Single-authored chapters in edited books Goodall ed. Hamilton: N.
- New Perspectives in Southeast Asian and Pacific Prehistory - ANU
Geographical Society. Prehistoric plant and animal domestication in Austronesia. Sieveking, I. Longworth and D. Wilson eds , Problems in Economic and Social Archaeology , pp. London: Duckworth. The significance of excavated bronze objects and casting moulds from the Talaud Islands, northeastern Indonesia. Barnard ed. Melbourne: National Gallery of Victoria. Jennings ed. Harvard University Press. Entries on Easter Island and New Zealand.
Daniel ed. London: Macmillan. Plants, climate and people; the early horticultural prehistory of Indonesia. Fox ed. Indonesia: the Making of a Culture , pp. Whitehouse ed. Cebu City: San Carlos Publications. Holocene flake and blade industries of Wallacea and their predecessors. Recent archaeological research in Sabah, and its implications for Indo-Malaysian prehistory. Jakarta: Pusat Penelitian Arkeologi Nasional. Scarre ed.
London: Times Books. The colonization of the Pacific; some current hypotheses. Hill and S. Oxford: Clarendon Press. Gamble and O. Soffer eds , The World at BP , vol. London: Unwin Hyman. The Tingkayu industry of Late Pleistocene Sabah. Glover and E. Glover eds , Southeast Asian Archaeology BAR International Series , pp. Hunters, gatherers and navigators. Volkman and I. Caldwell eds , Sulawesi , pp. Berkeley: Periplus. Fils du Pleistocene.
Guerreiro and P. Oey ed. Bronze drums, migrations and megaliths. Pickell ed. From flaked glass to iron and bronze. The antiquity of equatorial rainforest occupation in Southeast Asia. Bellwood et al. Southeast Asia before history. Tarling ed. Cambridge: Cambridge University Press. New discoveries in Southeast Asia relevant for Melanesian especially Lapita prehistory. Galipaud ed. The origins of Pacific peoples. Quanchi and R. Adams eds , Culture Contact in the Pacific , pp. Melbourne: Cambridge University Press.
Cave dwellers and forest foragers. Wendy ed. Singapore: Periplus.
Crossing the Wallace Line — with style. Spriggs et al. Canberra: Dept. Contributed text on Sumerian civilization for textbook Environmental Science , pp. Early agriculture, language history and the archaeological record in China and Southeast Asia. Yeung and W. Li eds , Archaeology in Southeast Asia , pp. Austronesian prehistory in Southeast Asia: Homeland, exodus and transformation. Bellwood, J. Fox and D. Early agriculture and the dispersal of the Southern Mongoloids. Akazawa and E.
Szathmary eds , Prehistoric Mongoloid Dispersals , pp. Oxford: Oxford University Press. Three entries on Indonesian prehistory for J. Miksic ed. Singapore: Didier Millet. The origins and spread of agriculture in the Asian-Pacific region. Harris ed. London: University College Press. Hierarchy, founder ideology and Austronesian expansion. Fox and C. Sather eds , Origin, Ancestry and Alliance, pp. Fagan ed. The Pacific. III, pp. Paris: Unesco. Prehistoric cultural explanations for the existence of widespread language families. McConvell and N. Melbourne: Oxford University Press.
Between Southeast Asia and Oceania: preceramic occupation in the northern Moluccas and associated mysteries. Atmosudiro ed. Soejono , pp. Human dispersals and colonizations in prehistory — the Southeast Asian data and their implications. Omoto and P. Singapore: World Scientific. Newton ed. The archaeology of Papuan and Austronesian prehistory in the northern Moluccas, Indonesia. Blench and M. Several entries in N. Abdul Rahman ed. Singapore: Archipelago Press. Miedema, C. Amsterdam: Rodopi. Tokyo: Nippon Foundation. Archaeology of Southeast Asian hunters and gatherers.
Lee and R. Renfrew, A. McMahon and L. Trask eds , Time Depth in Historical Linguistics , pp. Footsteps from Asia: The peopling of the Pacific. Lal and K. Formosan prehistory and Austronesian dispersal. Blundell ed. Berkeley CA: Phoebe A. Hearst Museum of Anthropology. Southeast Asia Neolithic and Early Bronze.
Peregrine and M. Ember eds , Encyclopaedia of Prehistory. Volume 3: East Asia and Oceania , pp. Archaeology and the historical determinants of punctuation in language family origins. Aikhenvald and R. Archaeology and the history of languages. International Encyclopaedia of the Social and Behavioral Sciences , vol. Amsterdam: Pergamon 2nd edition in Cultural evolution: Phylogeny versus reticulation. Keynote address: Polynesian prehistory and the rest of mankind.
Stevenson, G. Lee and F. Morin eds , Pacific , pp. Southeast Asian prehistory and archaeology at the turn of the millennium. Cunliffe, W. Davies, and C. Renfrew eds , Archaeology: The Widening Debate , pp. Foreword, and Concluding Observations. Farmers, foragers, languages, genes: The genesis of agricultural societies. Jones ed. The origins and dispersals of agricultural communities in Southeast Asia. Glover and P. Aslian, Austronesian, Malayic: suggestions from the archaeological record.
Paz ed. Solheim II Festschrift , pp. Diliman: University of the Philippines Press. Roma: Istituto della Enciclopedia Italiana. Sagart, R. Blench and A. Chen and J. Early Pacific Voyagers.
Get this edition
Hanbury-Tenison ed. Asian farming diasporas? Agriculture, languages, and genes in China and Southeast Asia. Stark ed. Malden: Blackwell. Beijing: Cultural Relics Publishing House. Borneo as the homeland of Malay? The perspective from archaeology. Collins and A. Kuala Lumpur: Dewan Bahasa dan Pustaka. The early movements of Austronesian-speaking peoples in the Indonesian region. Simanjuntak, I. Popoh and M.
Southeast China and the prehistory of the Austronesians. Jiao ed. Honolulu: Bishop Museum Press. Tracing ancestral connections across the Pacific. Li ed. Kaohsiung Museum of Fine Arts, Taiwan. Archaeology and the origins of language families. Bentley, H. Maschner and C. Chippindale eds , Handbook of Archaeological Theories , pp. Lanham: Altamira. Robinson and K. Frankfurt-am-Main: Fischer Taschenbuch Verlag.
Early farmers: Issues of spread and migration with respect to the Indian Subcontinent. Osada ed. New Delhi: Manohar. In J-P. Demoule ed. Language families and the history of human migration. Bowden, N. Pawley , pp. Canberra: Pacific Linguistics. La dispersione dei primi agricoltori e delle famiglie linguistiche in Estremo Oriente. Ciarla and M. Scarpari eds , La Cina, vol. Roma: Einaudi. How and why did agriculture spread? Gepts, R. Bettinger, S.
Brush, T. Famula, P. McGuire, C. Qualset and A. Austronesian migration, BC to AD Prehistoric migration and the rise of humanity. Bellwood ed. Neolithic migrations: food production and population expansion. Chichester, UK: Wiley-Blackwell.
Haven of Liberty: New York Jews in the New World, 1654-1865 (City of Promises, Vol. 1).
Navigation menu?
MATTHEWS, Peter J. | 国立民族学博物館.
Global Stakeholder Democracy: Power and Representation Beyond Liberal States.
Account Options.
Account Options.
Human migrations and the histories of major language families. Southeast Asian islands: Archaeology. Migration and the origins of Homo sapiens. Kaifu, M. Izuho, T. Goebel, H. Sato and A. Reinecke ed. Language Families, Archaeology and History of. Wright ed. Oxford: Elsevier. Cultural evolution: phylogeny versus reticulation.
Jointly written articles in journals and edited books Neolithic comments with others. Antiquity XLIV: — Armitage, G. Reeves and P. Source identification of archaeological obsidians in New Zealand. New Zealand Journal of Science — Farrington, I. Prehistoric irrigation hydrology of pondfield taro: Two case studies from Polynesia. Archaeology and Physical Anthropology in Oceania.
Bellwood, P. Trade patterns and political developments in Brunei and adjacent areas, A. A home for ten thousand years. Hemisphere 25, no. Chinese translation of the above article published Yunnan Wenwu , , pp. Ghosh, A. Ray, P. Chatterjee, P. Nanda and P. Bulletin of the Indo-Pacific Prehistory Association 5: 24— Ardika, I.
Sembiran: the beginnings of Indian contact with Bali. Datan, I. Bulletin of the Indo-Pacific Prehistory Assn. This paper was later reprinted in Sarawak Museum Journal 44 n. Endicott, K. The possibility of independent foraging in the rain forest of Peninsular Malaysia. Human Ecology — Gillespie, G. Thompson, I. Ardika and Ipoi Datan. New dates for prehistoric Asian rice. Waluyo, Gunadi, Gunadi Nh. Archaeological research in the northern Moluccas; interim results, field season. Bulletin of the Indo-Pacific Prehistory Association 20— Stone age farmers in southern and eastern Asia.
Burenhult ed. San Francisco: Harper. Bellwood, R. Eggleton and D. A single source for South Asian export-quality Rouletted Ware? Human prehistory. In Earl of Cranbrook and D. Edwards eds , Belalong: A Tropical Rainforest , pp. London: Royal Geographical Society. The Austronesians in history: Common origins and diverse transformations.
Canberra, Dept. Flannery, T. White, A. Moore, Boeadi and G. Alcheringa 17— Bellwood, I. Sutaba and C. Sembiran and the first Indian contacts with Bali: An update. White, T. Ennis, G. Irwin, K. Schubert and S. Bartstra ed. Modern Quaternary Research in Southeast Asia Rotterdam: Balkema. Irwin, G. Prehistoric relations between Island Southeast Asia and Oceania: recent archaeological investigations in the Northern Moluccas. In J-C. Galipaud and I. Lilley eds , The Pacific from to BP , pp. In Sudaryanto and A. Yogyakarta: Pusat Studi Asia Pasifik. Recent archaeological research in Laos.
Bulletin of the Indo-Pacific Prehistory Assn — Peregrine, P. Southeast Asia Upper Palaeolithic. Diamond, J. Farmers and their languages: The first expansions. Science — Stevenson, A. Anderson and E. Archaeological and palaeoenvironmental resesarch in Batanes and Ilocos Norte Provinces, northern Philippines. Bulletin of the Indo-Pacific Prehistory Association — Szabo, K. Ramirez, A. Anderson and P.
Prehistoric subsistence strategies on the Batanes Islands, northern Philippines. Glover, I. Southeast Asia: Foundations for an archaeological history. Retrospect and prospect. Pasveer, J. Prehistoric bone artefacts from the northern Moluccas, Indonesia. Modern Quaternary Research in Southeast Asia — Mahirta, K.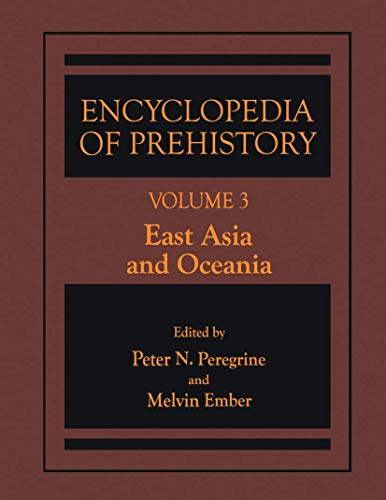 Aplin, D. Bulbeck, W. Boles and P. Australia and the Austronesians. Domesticated pigs in eastern Indonesia response to Larson et al. World Archaeology — Journal of Austronesian Studies Taitung, Taiwan 1: 1— Iizuka, Y. Bellwood, H. Hung and E. A non-destructive mineralogical study of nephritic artifacts from Itbayat Island, Batanes, northern Philippines.
Journal of Austronesian Studies Taitung, Taiwan 1: 83— Datan and H. Mineralogical studies of the Niah West Mouth lingling-o. Sarawak Museum Journal 61 n. Hung, H. Iizuka and P. Taiwan jade in the context of Southeast Asian archaeology. Bacus, I. Glover and V. London: British Museum. Cameron, V. Nguyen and V. Ancient boats, boat timbers, and locked mortise and tenon joints from Bronze Age northern Vietnam.
International Journal of Nautical Archaeology 2— Hung and P. A noninvasive mineralogical study of nephritic artifacts from the Philippines and surroundings: the distribution of Taiwan nephrite and implications for Island Southeast Asian archaeology. Douglas, P. Jett and J. Brumm and P.
Iizuka, P. Bellwood, K. Nguyen, B. Bellina, P. Silapanth, E. Dizon, R. Santiago, I. Datan and J. Ancient jades map years of prehistoric exchange in Southeast Asia. Austronesian cultural origins: out of Taiwan, via the Batanes Islands, and onwards to western Polynesia. Sanchez-Mazas, R. Blench, M. Ross, I. Peiros and M. London: Routledge. The expansions of farming societies and the role of the Neolithic Demographic Transition. Bocquet-Appel and O. Dordrecht: Springer. Stevenson, E.
Dizon, A. Mijares, G. Lacsina and E. Where are the Neolithic landscapes of Ilocos Norte? Hukay 25— Holocene Australia and the Pacific Basin. Cameron, J. Bellwood , V. Bui and V. Khao Co Hoc Hanoi , no. Piper, P. Hung, F. Campos, P. Bellwood and R. A year-old introduction of domestic pigs into the Philippine Archipelago: Implications for understanding routes of human migration through Island Southeast Asia and Wallacea.
Mijares, A. Piper, R. Bellwood, M. Aubert, G. Champion, N. Cuevas, A. De Leon, E. Journal of Human Evolution — Bellina, L. Bacus, O.
Handbook of Thermal Analysis of Construction Materials.
ISBN 13: 9780306462573.
Download Encyclopedia of Prehistory: Volume 1: Africa (Elgar Reference Collection) Ebook Free?
Encyclopedia of Prehistory!
Balanced Scorecard: Step-by-Step for Government and Nonprofit Agencies?
Pryce and J. Bangkok: River Books. Hung and Y. Benitez-Johannot ed. Manila: ArtPostAsia. Chambers, M. Ross and H. Multidisciplinary perspectives on the origins and migrations of Austronesian-speaking peoples prior to BC. Roberts and M. Nguyen, K. Yamagata, S. Watanabe and P. Oxenham, H. Matsumura and K. Hung H. Carson, P. Bellwood, F. Piper, E. Dizon, M. Bolunia, M. Oxenham and C. The first settlement of Remote Oceania: Luzon to the Marianas.
Oxenham, B. Hoang, K. Nguyen, A. Willis, C.
www.hiphopenation.com/mu-plugins/tobias/imperial-hook-up-kit.php
ISBN 13: 9780306462573
Sarjeant, P. Piper, H. Matsumura, K. Tanaka, N. Beavan, T. Higham, Q. Nguyen, N. Dang, K. Nguyen, T. Vo, N. Van, T. Tran, P. Nguyen, F. Campos, Y. Sato, L. Nguyen and N. An Son and the Neolithic of southern Vietnam. Asian Perspectives — published in Carson and P. Earliest settlement in the Marianas — a response. Australia and the Pacific Basin during the Holocene.
Carson, M. Hung, G. Summerhayes and P. The pottery trail from Southeast Asia to Remote Oceania. Journal of Coastal and Island Archaeology 8: 17— Amano, N. In Harriet V. Hunt and Hannah M. Fusun Ertug ed. An essay on tapa prehistory. Davidson, G. Irwin, B. Leach, A. Pawley, and D. Brown eds. Wellington: New Zealand Journal of Archaeology. Indo-Pacific Prehistory Association Bulletin Other Interests I have recently created two non-profit websites: The Research Cooperative , a meeting place for academic and scientific writers, editors, translators, and others.
Jomon Japan. See: www. Oxford: Routledge. Man in India 97 1 : The Journal of Japanese Botany Aroideana Supplement 38E 1 : Denham, et al. Australian Archaeology 1— Australian Archaeological Association Inc. Minpaku Anthropology Newsletter 8— National Museum of Ethnology.
Kaiho Club Quarterly Report, Autumn 9— International Science Club of Osaka. Minpaku Anthropology Newsletter 27— Nishida History and Aims of Starch Analysis. Bulletin of the Niigata Prefectural Museum of History 7: 1—6. Niigata Prefectural Museum of History. Shibutani and C. Bulletin of the Niigata Prefectural Museum of History 7: 17— Howe ed. Vaka Moana: Voyage of the Ancestors , pp. Barton Taphonomy. Torrence and H. Barton eds. Ancient Starch Research , pp. Osada and M. Witzel eds. Gekkan Minpaku 29 7 : Bulletin of the National Museum of Ethnology 29 4 : — Ethnobotany Research and Applications 2: 57— University of Hawaii at Manoa.
Tokyo: Rural Culture Association. Akamine Preface. Osaka: National Museum of Ethnology. Krech III, J. McNeill and C. Merchant eds. Encyclopedia of World Environmental History , Volume 3, pp. New York and London: Routledge. Matthews and J.
Encyclopedia of Prehistory: Volume 3: East Asia and Oceania
Encyclopedia of Prehistory: Volume 3: East Asia and Oceania
Encyclopedia of Prehistory: Volume 3: East Asia and Oceania
Encyclopedia of Prehistory: Volume 3: East Asia and Oceania
Encyclopedia of Prehistory: Volume 3: East Asia and Oceania
---
Copyright 2019 - All Right Reserved
---